Weekly Bible Study
Our Small Groups are an immediate family in the midst of the wider
church family. It's a place for everyone in the family to belong.
The
on-going Bible study of a Small Group provides an atmosphere where
those just exploring the faith and those living it out,
can participate in the church family and find consistent growth through a
weekly encounter with God in His Word.
Small Groups are available for
every age and life stage, making it easy to connect to a group of caring
people with similar needs and interests for ongoing Bible study, mutual
support, service and fellowship.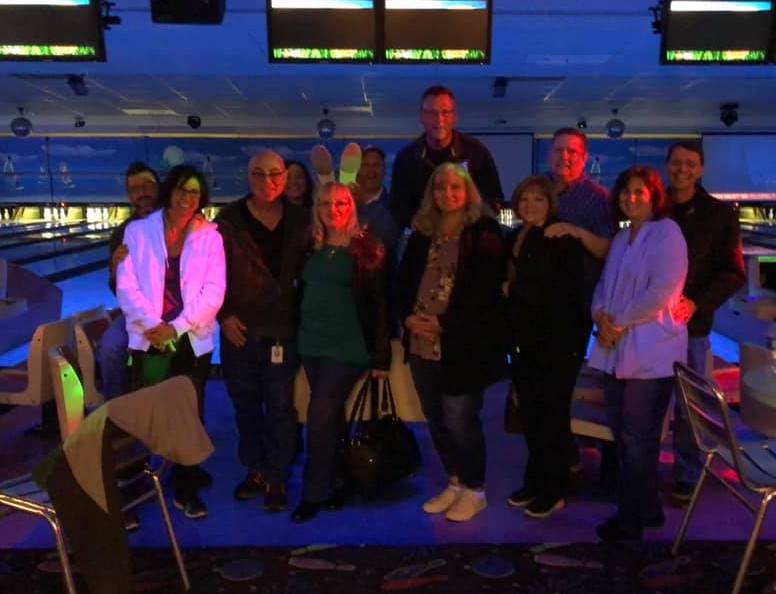 Sundays
5:30 p.m. Boundless (College & Career) Bible Study
Mondays
6:00 p.m. Devotion in Color Ladies Bi-Weekly Bible Journaling
6:30 p.m. "Believing God" Bi-Weekly Bible Study
6:45 p.m. Men's Bible Study (all ages)
9:30 a.m. "Believing God" Bi-Weekly Bible Study
6:00 p.m. Thrive Bible Study (Young Adults)
7:00 a.m. Watchmen's Bible Study
9:30 a.m. Precepts Bible Study
6:00 p.m. Moms in Faith (all moms)
6:30 p.m. Precepts Bible Study
9:00 a.m. "Genesis 2 – God of Creation" Ladies Bible Study
BIBLE STUDY RESOURCES
January & February 2020
Believing God: Experiencing a Fresh Explosion of Faith – Bible Study Book by Beth Moore provides a personal study experience in this in-depth women's Bible study based on Isaiah 43:10 that explores what it means not only "to believe in God" but "to believe Him."
The bride of Jesus Christ in our generation is nearly paralyzed by unbelief. God is calling His bride to a fresh and lavish anointing of faith. Through studying the lives of Abraham, Moses, and others as examples of persons who believed God, Beth encourages women to deepen their own trust in God and receive a fresh word from Him.
Two bi-weekly classes to choose from:
Mondays at 6:30PM or Tuesdays at 9:30AM.
Purchase your book online, and pick up in class, or in the Church office. $17.00 each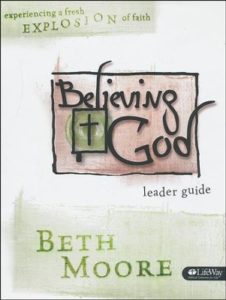 Most Christians want to make real, noticeable progress in their walk with Christ. We long to forgive, to have a pure heart, and to find peace, but we just don't know how to get there. It's time to get unstuck and build momentum toward a more godly life. The understanding and strength we need to pursue holiness are available through the path Christ laid out for us in the Beatitudes. Find out what it really means to be poor in spirit, to be meek, and to mourn, and discover how those qualities will help you live a life in which God's blessings are abundantly clear and present.
Join Pastor Kevin for this 8 week Bible Study beginning Sunday, February 23, 6:00 p.m. in the Meeting Room, with a Preview Night on Sunday, February 9, at 6:00 p.m.
Purchase your book online, and pick up in class, or in the Church office. $13.00 each