Weekly Bible Study
Our Small Groups are an immediate family in the midst of the wider
church family. It's a place for everyone in the family to belong.
The
on-going Bible study of a Small Group provides an atmosphere where
those just exploring the faith and those living it out,
can participate in the church family and find consistent growth through a
weekly encounter with God in His Word.
Small Groups are available for
every age and life stage, making it easy to connect to a group of caring
people with similar needs and interests for ongoing Bible study, mutual
support, service and fellowship.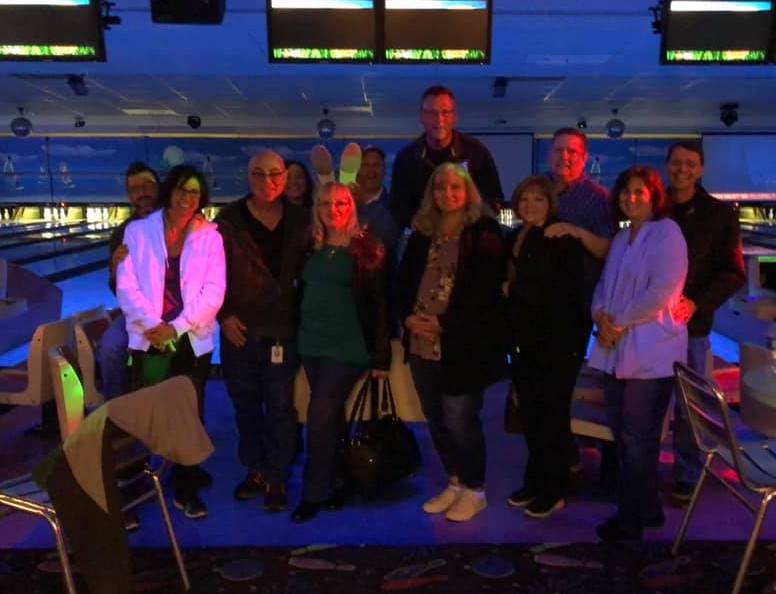 Mondays
6:00 p.m. Devotion in Color Ladies Bi-Weekly Bible Journaling
6:30 p.m. Ladies Weekly Bible Study
6:45 p.m. Men's Bible Study (all ages)
9:30 a.m. Ladies Bi-Weekly Bible Study

7:00 a.m. Watchmen's Bible Study
9:30 a.m. Precepts Bible Study
6:00 p.m. Mid-Week Bible Study for all ages
6:00 p.m. Moms In Faith Bible Study
6:30 p.m. Precepts Bible Study
Fridays
9:30 a.m. Ladies Bible Study
BIBLE STUDY & SMALL GROUP REGISTRATIONS
FALL 2021
Our Body; His Temple
What does it mean to be the Temple of the Holy Spirit?
Why does God call it the temple and not just the house?
Why would God even think about coming to dwell inside of you?
All ladies are invited to a new Monday night Bible Study beginning September 13, 6:30PM, in the Meeting Room.
Written and led by our own Emily Hunt, Our Body; His Temple will answer those questions. This will be an in-depth look on the new creature in Christ we become when we accept Christ as Lord.

Every Monday Evening at 6:30PM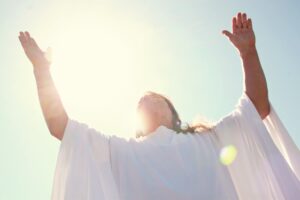 From judges to kings, from the departure of God's glory to the assurance of His help, from inquiring of the Lord to inquiring of a medium – this book of contrasts sets before us the importance of a life of obedience and how it's lived out in the midst of interpersonal conflicts.
Register to join leader, Linda Buckles, on this journey through 1 Samuel, God's Search for a Man/Woman after His Own Heart.
Class Options: Wednesdays, beginning September 15, 9:30AM, or Thursdays, beginning September 16, 6:30PM.
Two opportunities to participate:
Wednesdays, 9:30AM, in the Meeting Room
Thursdays, 6:30 PM, in the Meeting Room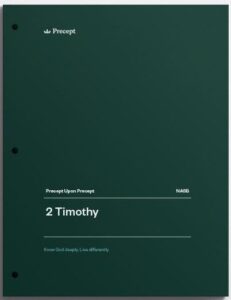 Forgiving What You Can't Forget
You deserve to stop suffering because of what other people have done to you.
Have you ever felt stuck in a cycle of unresolved pain, playing offenses over and over in your mind? You know you can't go on like this, but you don't know what to do next. Lysa TerKeurst has wrestled through this journey. But in surprising ways, she's discovered how to let go of bound-up resentment and overcome the resistance to forgiving people who aren't willing to make things right.

Register to join leader, Linda Buckles, on this journey written by Lysa Terkeurst.
Tuesday Bi-Weekly Class beginning September 15, 9:30AM, in the Meeting Room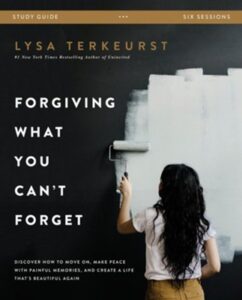 Experience Unexpected Peace In Spite of Unexpected Heartache

Does God care? Is He fair? Is He even there? Although you may know all the right answers, they don't always feel right. Explore these and other questions in this realistic look at the messy, mysterious uncertainties of faith. God's ways don't always make sense, but He is trustworthy. Come close to Him. Trust Him more than your feelings. God will reveal Himself and fill in your missing pieces.
Join other moms and journey through this study together. Led by Tisha Lowe, this Wednesday evening Bible Study will be a great place to be while you're children have their Activities in the Preschool/Children's Department.
Begins Wednesday, October 7, 6PM. Study Guide is $18