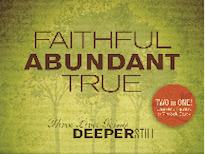 You're invited to FBC's 2020 Women's Spring Simulcast Conference, Deeper Still, featuring Kay Arthur, Beth Moore and Priscilla Shirer.
As soon as the new date has been confirmed, we will send out an email to all those who've registered. Click here for more information and to register. The date has been postponed, but registrations are still good.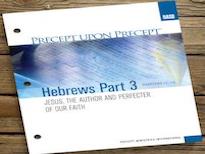 Precepts: Come join us as we dive back into the "Jewel of the New Testament", the book of Hebrews Part III. We will enjoy the privilege of discovering more about Jesus Christ, our great High Priest, who in His perfect and ongoing ministry on our behalf is better than anything or anyone else that we could encounter. Two weekly studies led by Linda Buckles: Wednesday mornings at 9:30, in the Meeting Room or Thursday evenings at 6:30 in the Student Center. Cost of the study book is $13.75. Register for your choice of classes.