Weekly Bible Study
Our Small Groups are an immediate family in the midst of the wider
church family. It's a place for everyone in the family to belong.
The
on-going Bible study of a Small Group provides an atmosphere where
those just exploring the faith and those living it out,
can participate in the church family and find consistent growth through a
weekly encounter with God in His Word.
Small Groups are available for
every age and life stage, making it easy to connect to a group of caring
people with similar needs and interests for ongoing Bible study, mutual
support, service and fellowship.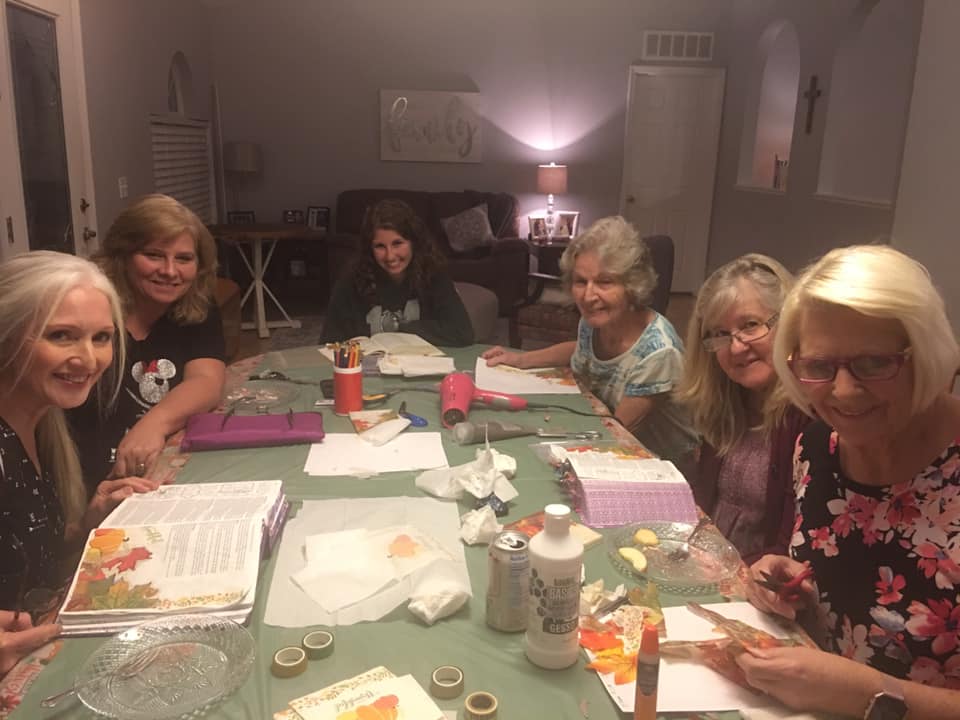 FALL 2022 Bible Study Offerings
Mondays
6:00 p.m. Devotion in Color Ladies Bi-Weekly Bible Journaling
6:30 p.m. Ladies Weekly Bible Study
6:45 p.m. Men's Bible Study (all ages)
9:30 a.m. Ladies Bi-Weekly Bible Study
7:00 a.m. Watchmen's Bible Study
9:30 a.m. Precept Bible Study
6:00 p.m. Mid-Week Bible Study for all ages
Thursdays
6:30 p.m. Precept Bible Study
Fridays
9:30 a.m. Ladies Bible Study
See the Calendar for details on all studies.
Looking for Sunday School Class Listings? Click Here
BIBLE STUDY & SMALL GROUP REGISTRATIONS
STAY TUNED FOR FALL 2022