Weekly Bible Study
Our Small Groups are an immediate family in the midst of the wider
church family. It's a place for everyone in the family to belong.
The
on-going Bible study of a Small Group provides an atmosphere where
those just exploring the faith and those living it out,
can participate in the church family and find consistent growth through a
weekly encounter with God in His Word.
Small Groups are available for
every age and life stage, making it easy to connect to a group of caring
people with similar needs and interests for ongoing Bible study, mutual
support, service and fellowship.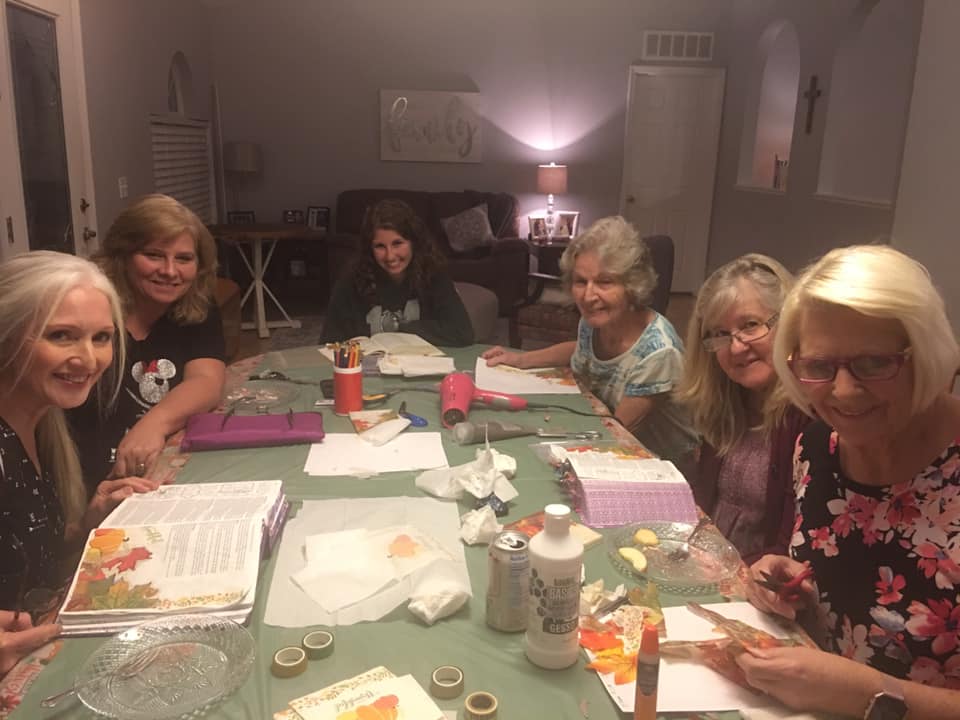 FALL 2022 Bible Study Offerings
Mondays
6:00 p.m. Marriage Workshop restarts in January 2023
9:30 a.m. Ladies Bi-Weekly Bible Study
9:30 a.m. Precept Bible Study
6:00 p.m. Mid-Week Bible Study for all ages
Thursdays
6:00 p.m. Got Questions? Bible Study
6:30 p.m. Precept Bible Study
6:30 p.m. "Thy Kingdom Come" Bible Study
Fridays
9:30 a.m. Ladies Bible Study
See the Calendar for details on all studies.
Looking for Sunday School Class Listings? Click Here
FALL 2022 BIBLE STUDY & SMALL GROUP REGISTRATIONS
Ladies Bible Study – Jude: Contending for the Faith in Today's Culture
While often overlooked, the Book of Jude remains as relevant today as the time it was written. God has commanded His beloved church to do the necessary work of contending for the faith in a world of unbelief, and as we do, He will keep us from falling into the same deception.
In this 7-session study called Jude: Contending for the Faith in Today's Culture from Jackie Hill Perry, dive into themes of being called, loved, and kept, and learn how to point others to Jesus in grace and truth. We serve others well when we share the whole gospel with them, not just the parts deemed attractive by our culture.
Join other ladies for this bi-weekly Bible Study Tuesdays at 9:30AM, in the Meeting Room. Books available to purchase $23.00 during registration, and picked up in the church office.
Join us for a Bible study that will take a very in-depth look at these 3 books of God's Word, Ezekiel, Daniel & Revelation, along with the history of Israel and prophecy still yet to come at the return of Christ to eternity.
Led by Emily Hunt, this Bible study will be taught in 3 parts with this first part beginning Thursday, September 15: Thy Kingdom Come-Part One (Ezekiel and Daniel) – 7 Weeks.
You can register online. Study notebook – $10 per student.
PRECEPT – 2 Samuel & 1 Chronicles
Watch a "man after God's own heart" ascend to the throne, then descend into sin. See how a covenant-keeping God turns a man from the worst sins to a victorious finish.
Register to join leader, Linda Buckles, on this journey through 2 Samuel, The Life of David – A Man After God's Own Heart.
Class Options: Wednesdays, beginning September 7, 9:30AM, or Thursdays, beginning September 8, 6:30PM.