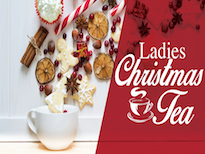 All ladies are invited to our Annual Ladies Christmas Tea, on December 7th, 11:00 AM, in the Meeting Room.
Tickets are on sale for $20, and includes lunch, entertainment, and tea. Childcare is provided with advance registration, up to age 11. Email Linda for tickets of more info. Email Linda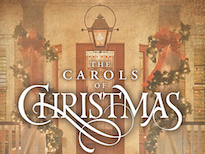 The Worship Choir and Drama Ministry invite you to attend their annual musical cantata with this year's drama "The Carols of Christmas." Two presentations of the drama, Saturday, December 14, and Sunday, December 15, both at 6:00PM. The drama is free, and child care will be provided up to age 4.
Be sure to stop by the tree in the Sanctuary foyer and choose an Angel from our Angel Tree. The angel will let you know the wish list from a child whose parent(s) are presently incarcerated. Take your angel, purchase the gifts, and return the wrapped presents and label to the tree, no later than December 11.
Volunteers are also needed on Wednesday, December 18, to help deliver the gifts. Contact Sonia, our Angel Tree Coordinator.
Email Sonia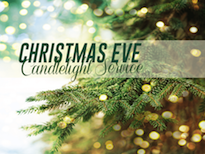 Join us for one of our Christmas Eve Candlelight Services. Two services, 4PM and 6PM, will feature special music, and a special children's time.
During this service, we will observe the Lord's Supper, celebrating the birth of our Lord and Savior, Jesus Christ, and his sacrifice on the cross for our sings.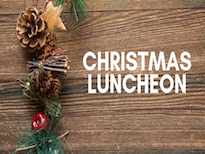 If you're age 50+, the PrimeTimer's Ministry invites you to their Christmas Luncheon on Monday, December 16, 11:30AM, in the Activity Center. Bring a covered dish to share, and if you'd like to participate in the gift exchange, purchase a gift of $10.00 or less for a man or a woman.
Come dressed in your favorite Christmas top as prizes will be given for different categories.