One of our church's favorite recording artists, Daniel Crews, will be joining us again on Sunday, January 12, for an evening night of worship at 6PM, and also in the morning services at 9AM & 10:30AM.
Daniel is one of the fresh vocalists you hear today, blending classical sounds with a contemporary appeal. Daniel served as Resident Artist for First Baptist Church of Atlanta, Georgia with Dr. Charles Stanley, and also as Resident Artist at First Baptist Church of Jacksonville, Florida.
If you are a new member, or a member that hasn't attended a New Members Class, we invite you to our next class on Sunday, January 19 at 9:00 a.m. in the Conference Room. In this class, called New Members Connect 101, you'll learn the history of our church, how it functions, and what we believe as Southern Baptist.
Led by Pastor Kevin, you'll also meet other members, connect, and make new friendships. Join us as we get to know each other and learn how we can serve our church for the Lord's work. Sign up by clicking Class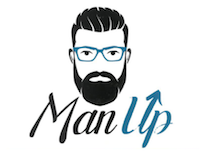 Calling All Men: You're invited to Man Up! and get ready for the "Man Up 2020" conference on Friday, January 31
st
, at 4:30pm. This one day event will feature guest speaker Brent Henderson, the Executive Director of MenMinistry.org.
There'll be some great prizes given away like a kayak, 2 rounds of golf, and more. Tickets are $25, includes a steak dinner, and will sell out quickly. Register today, by visiting themanupevent.com.
Join us as we dive into the Jewel of the New Testament, the book of Hebrews. We will enjoy the privilege of discovering more about Jesus Christ our Great High Priest, who in His perfect and ongoing ministry on our behalf is better than anything or anyone else we could encounter. Begins Wednesday, January 8, 9:30AM or Thursday, January 9, 6:30PM.
You can purchase your book by clicking on the store button. STORE