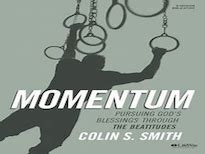 Most Christians want to make real, noticeable progress in their walk with Christ. We long to forgive, to have a pure heart, and to find peace, but we just don't know how to get there. It's time to get unstuck and build momentum toward a more godly life. The understanding and strength we need to pursue holiness are available through the path Christ laid out for us in the Beatitudes. Find out what it really means to be poor in spirit, to be meek, and to mourn, and discover how those qualities will help you live a life in which God's blessings are abundantly clear and present.
Join Pastor Kevin for this 8 week Bible Study beginning Sunday, February 23, 6:00 p.m. in the Meeting Room, with a Preview Night on Sunday, February 9 at 6:00 p.m. Cost of book is $13.00 each and can be purchased here or in the church office
. Store
Join us as we dive into the Jewel of the New Testament, the book of Hebrews. We will enjoy the privilege of discovering more about Jesus Christ our Great High Priest, who in His perfect and ongoing ministry on our behalf is better than anything or anyone else we could encounter. Wednesdays at 9:30AM or Thursdays at 6:30PM.
You can purchase your book by clicking on the store button. STORE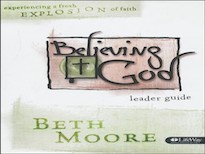 "Do you believe God or merely believe in Him? Do you take God at His Word, believing what He has told us, or do you just believe in His existence?
This study, "Believing God" based on Isaiah 43:10, explores what it means to really believe God through studying the lives of Abraham, Moses, and others from Hebrews 11. Mondays at 6:30PM, or Tuesdays at 9:30AM. Cost for the book is $17.00. Store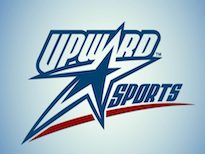 It's time to register for Upward Basketball. Visit our Upward page for full details on dates, times, and costs.